Enjoying Ogunquit
Studio East is perfectly located in Ogunquit Village, within easy walking distance of the beach, shops, restaurants and the downtown end of Marginal Way.  Enjoy the mile and a quarter walk along Marginal Way, and find more unique shops and restaurants in Perkins Cove.
The Ogunquit Trolley:  Information on the Ogunquit Trolley for 2022 will be posted here when it becomes available. Click here for the Ogunquit Trolley website.
A Pleasant 0.4 Mile Walk to Ogunquit Beach:  You can easily walk to Ogunquit Beach by Lower Lot Road, across from the Studio East Motel entrance. It is slightly longer if you walk the length of Beach Street, but that will also take you by a few shops and eateries along the way if you want to pick up something. There is paid beach parking if you want to drive, but you should arrive early in high season. The Ogunquit Trolley makes trips to the beach on a regular schedule in season.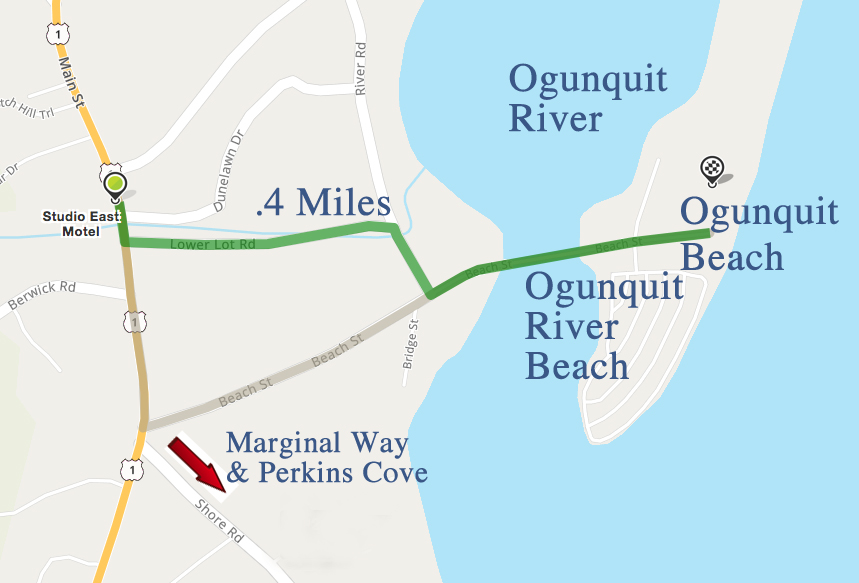 Ogunquit Tide Charts:  Click here to look up the tide charts for your vacation days.
Marginal Way:  Ogunquit's famous Marginal Way is a mile and a quarter of paved walkway along the ocean.  Walk and enjoy the view, or stop for the almost endless opportunities for gorgeous photos.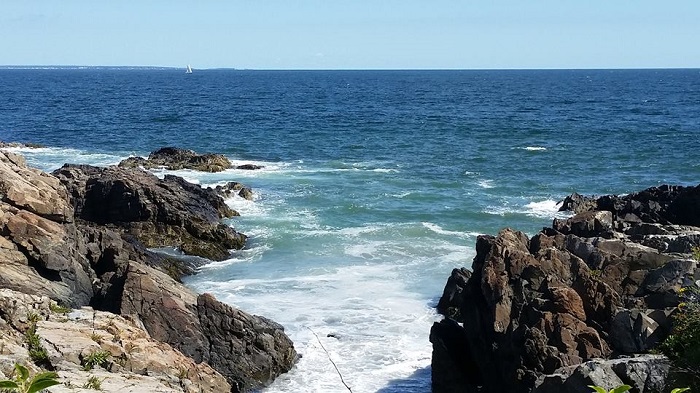 Ogunquit and its neighboring towns are full of restaurants, shops, beaches, golf, nature preserves and other attractions.  Click here to see what is nearby!
Ogunquit Maine Motel Walk To Ogunquit Beach